Rudolph J. Liedtke pioneered Bioelectric Impedance Analysis (BIA) technology for modern body composition assessment, and founded RJL Systems in 1979. Almost 35 years later, RJL Systems remains at the forefront of BIA development, engineering and customized applications. The engineering and design team at RJL continues to set the standards for the reliability and use of whole body measurements to assess total body water and body composition. Constantly conducting research and updating our BIA software and devices, RJL offers you the most advanced, safe, reliable and accurate data available. This vigilant adherence to scientific and ethical standards has paid off: RJL's FDA-approved BIA instruments are recognized as the global standard, with more than 15,000 units in use by practitioners and researchers in outpatient, inpatient, hospital and university settings worldwide. Mr. Liedtke is widely regarded as the foremost expert in BIA system development, customization, and application.
The RJL Quantum BIA series for body composition assessment is approved by the FDA as a Class II Medical Device, and has been cited in over 1600 research studies, papers and peer reviewed articles around the globe. Publications featuring studies using RJL technologies include The American Academy of Nurse Practitioners, Journal of Applied Physiology, American Journal of Clinical Nutrition, Journal of Health Promotion, Journal of Parenteral and Enteral Nutrition, Journal of Exercise Physiology, and the Journal of Renal Nutrition.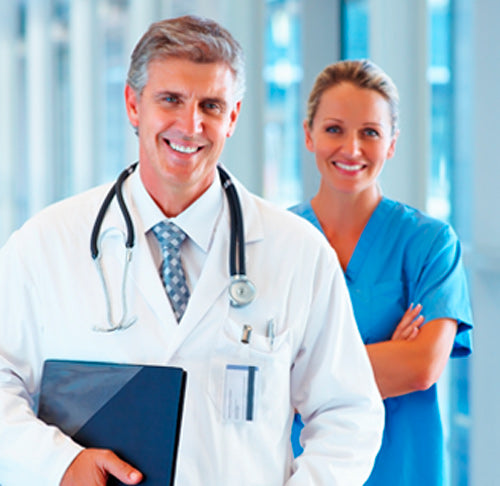 Client base
Today, RJL Systems ' technological advances are the benchmark, or "gold-standard", of the BIA instrument industry. The company's BIA Analyzers are the instruments of choice for scientists, researchers, clinicians, physicians and other medical professionals, whether they are in health care practices/institutions, educational, or government settings.
RJL Core Values
Mission Statement

RJL Systems will build upon our history of excellence and innovation to provide the most reliable devices of the highest quality to our customers in medicine, industry, research, and government worldwide.

Vision Statement

RJL Systems will be the most trusted and valued name in Bioelectrical Impedance Analysis(BIA) and serve as the industry standard.

Quality Policy

RJL Systems is committed to providing the highest quality products and services that meet or exceed customers' expectations and requirements through the continuous improvement of our processes.

Privacy Statement

RJL Systems assures you that any personal information that is collected will be held in strict confidence, and will be used only for the following purposes:

To respond to / ask for feedback on our products.
To inform you of new products / events via our low-volume email newsletter (1-2 E-Mails per month) and / or by postal mail.

Your contact information will never be sold or given to any person or company outside of RJL Systems for any reason, without your previous explicit consent.
RJL Company Highlights
1983

Received first ever FDA clearance of a BIA device for determining body composition.

1994

Participation in the NIH Technology Assessment of BIA.

2000

Release of the Quantum-II & Quantum-X. 6,000th unit shipped.

2004

Release of the Quantum Desktop. 10,000th unit shipped.

2006

Release of the Quantum-III.

2007

ISO-13485 Certification process initiated.

2008

ISO-9001 and ISO-13485 Certifications received.

2013

Release of the RJL Systems BC software iPad App.
Meet Our Founder
Rudolph J. Liedtke began his career an electronics technician with Dr. Jan Nyboer, a leading cardiovascular researcher at Wayne State University. Liedtke directly worked with Nyboer, pioneering bioelectrical impedance plethysmography in a variety of medical applications. Liedtke immersed himself in scientific texts and lectures in medicine, technology, chemistry, physics and electronics, eventually heading east to New York.
In the 1960s, Liedtke directed automated machine projects and nuclear technology for the US Navy for Century Detroit, a division of global technology giant Babcock & Wilcox (originally famous for its steam boiler designs hailed by Thomas Edison and used in the first public power generator stations in the 1880s.)
Liedtke left Babcock & Wilcox in 1971 to start Controls Associates, Inc., with business partner Jim Slack, to design and manufacture electronic systems for automotive and machine tool industries. In the mid-70s, Liedtke designed the computer technology used to randomize national coupon systems, to help prevent fraudulent distribution.
In 1979, Liedtke formed RJL Systems to design and build bioelectrical impedance technologies using his own formula which revolutionized the accuracy and reliability of the science. He holds the patent for bioelectrical impedance assessment, as well as several other patents in a variety of technologies, including Micro-Bar coliform disinfection apparatus for water retention basins, a porous, flexible and fungus-resistant polymeric artificial nail, and a biometric health care data system network. RJL body composition analyzers are used by thousands of researchers and practitioners in medical, educational and military settings all over the world. Liedtke continues to lead his engineering team to devise and advance new technological frontiers.
In his leisure time, Liedtke enjoys travel, hiking and reading novels by Ayn Rand, Dean Koontz and David Baldacci. He lives with his wife, Helga in Grosse Pointe Park, Michigan.
Some of our best customers:
Clinical - Medical

• Albert Einstein Med Center
• Audie Murphy Veterans Hospital
• Baylor Health Care System
• Berkley Heart Lab
• Beth Isreal Deaconess Medical Ctr
• Boston Medical Center
• Brigham & Womens Hospital
• Bronx VA Medical Center
• Cedars Sinai Medical Center
• Childrens Hospital of Pittsburgh
• Cincinnati Children's Hospital Med Ctr
• Cleveland Clinic
• Columbia University Medical Center
• Denver Health & Hospital
• Eisenhower Medical Center
• Helen Hayes Hospital
• Henry Ford Hospital
• Hospital De Ojo Oidos
• Hypertension Associates
• Iowa Methodist Medical Center
• Jekot Health Center
• Johns Hopkins Hospital
• John Muir Medical Center
• Kaiser Permanente
• Long Island Jewish Medical Center
• Lutheran Medical Center
• Massachusetts General Hospital
• Mayo Clinic
• Methodist Hospital
• Mt. Washngton Pediatric Hospital
• National Pediatric Institute
• New England Medical Center
• New York Harbor Health Care System
• PHS Indian Health Services
• San Francisco General Hospital
• Skiff Medical Center
• St. Lukes Roosevelt Hospital
• Texas Children's Hospital
• Thomas Jefferson Hospital
• Tufts-New England Medical Center
• Univ of Michigan Hospital
• Vanderbilt Childrens Hospital
• Washington Hospital Center

Non-Profit, Government & Military:

• Army Staff College
• Bureau of Workers Compensation
• C.I.A. (Central Intelligence Agency)
• County of San Bernandino
• County of Sonoma
• Fairchild Air Force Base
• Federal Aviation Administration
• Federal Correctional Institute
• Imperial County
• James A Haley VA Med Center
• N.O.A.A.
• National Institutes of Health
• Naval Medical Research
• Naval Ocean Sciences Center
• Naval Submarine Medical Academy
• Pentagon
• U.S. Air Force Research Lab
• U.S. Army
• U.S. Department of Labor
• U.S. Environmental Research
• U.S. Fish & Wildlife
• U.S. Naval Academy
• U.S. Postal Inspectors
• U.S.D.A. (Department of Agriculture)
• Walter Reed Army Medical Center

Fitness, Athletics, Sports & Rehabilitation

• Athletic Clubs of America
• Bally Total Fitness
• Bellevue Athletic Club
• Body Shaping Fitness Studio
• Buehler YMCA
• Canton YMCA
• Cadence Cycling and Multisport Centers
• Chiropractic Fitness Centers
• Clermont County YMCA
• Emery Behavioral Medicine
• Fitness Forum, Inc.
• Gold's Gym
• Hydra Fitness Asia PTE, Ltd.
• Ithaca Fitness Club
• Lake Ballinger Athletic Club
• Lima YMCA
• Medical Fitness Centers
• Nautilus Swim & Fitness
• New York Knickerbockers
• Premier Fitness
• p3 Peak Performance Project
• Racine YMCA
• Seattle Supersonics
• So-Fit Fitness
• The Firm – A Workout Studio
• The Gym
• The Training Zone
• Towson Rehabilitation Services
• Washington Redskins
• YMCA Sioux Falls

Academic

• Colorado State University
• Florida A&M University
• George Washington University
• Harvard University
• Howard University
• Johns Hopkins University
• Massachusetts Institute of Technology
• New York University
• North Carolina State University
• S.U.N.Y. (State University of New York)
• San Diego State University
• University of California
• University of Chicago
• University of Edinburgh
• University of Heidelberg
• University of Iowa
• University of Maryland
• University of Michigan
• University of North Carolina
• University of Rochester
• University of Southern Florida
• University of Texas
• Vanderbilt University
• Virginia Tech
• Wake Forest University Health Sciences
• Washington University St. Louis
• Wayne State University
• Wellesley College
• Wright State University
• Yale University

High Schools

• Eldorado Union H.S. District
• Evart High School
• Grinnell-Newburg Comm Sch
• Hinsdale High School
• Macintosh High School
• Monroe High School
• North Tahoe High School
• Palm Beach County High Schools
• Tolland High School

Chiropractic Clinics

• Blankenship Chiropractic
• Furtz Chiropractic Clinic
• Gem City Bone & Joint Clinic
• Olympic Chiropractic
• Park West Chiropractic
• PGA Chiropractic
• Washington Square Chiropractic
• York Chiropractic

Community Collges

• Dodge City Community College
• Foothill-De Anza Community College
• Illinios Valley Community College
• Joliet Junior College
• Lake Tahoe Community College
• Macomb Community College
• Miami-Dade Community College
• PIMA Community College
• Rappahannock Community College
• San Bernardino Community College Dist
• Santa Barbara Community College
• Truckee Meadows Community College

Weight Control & Nutrition:

• American Medical Weight Association
• Denton Eating Disorders Clinic
• Diet Centers
• New Mexico Diet Association
• Nutri-Fit Canada
• Physicians Weight Loss Centers
• Scott Nutrition Services
• United Weight Control
• Weight Control of Texas
• Weight of Life
• Weight Watchers

Corporate

• AT&T
• Baxter Laboratories S.A.
• Bristol-Myers
• Johnson & Johnson
• Pharmaceutical Product Development, Inc.
• Washington Post
Testimonials
Bioelectrical Impedance Analysis (BIA) in Clinical Practice

"The addition of RJL Systems Bioelectrical impedance Analysis (BIA) testing into the nutrition and weight management branch of my practice has been a great new tool for patient education and compliance. The BIA and associated software allows me to teach patients about body composition visually and help them to really understand that weight loss does not always equal fat loss.

By assuring patients that we are going to be keeping track of both their lean and fat mass, I am able to help them feel confident that we will avoid one of the pitfalls most dieters face. As I tell my patients, most diets consist of an unrealistic "too much too fast" approach that initially renders impressive results on the scale. However, on further examination, it is realized that most people's crash diets leave them worse off than they started and set them up for a cycle of yo-yo dieting. By severely limiting caloric intake, they are left feeling sluggish and less active. These patients wind up quickly becoming dehydrated in an effort to impress themselves on the scale. When the crash diet is over, they have effectively reduced their lean muscle mass by deprivation and inactivity and thus reduced their metabolic rate even further. As soon as they re-hydrate and put their weight back on they are now less metabolically active, discouraged and have picked up bad habits.

By keeping track of body composition with BIA, there is no fooling the scale. Patients who are doing their strength training homework and following their nutrition plan gain lean mass and lose fat weight. If their weight spikes we can see which compartment it went into and make the appropriate adjustment. If it drops, we can make sure they are losing fat weight rather than muscle or water and thus prevent rebound weight gain. By graphing each compartment every visit, the patient can see that they are not just losing weight, they are actively changing their body composition to improve their health."




Dr. Anton Dietzen
Chicago Health and Physical Therapy, Chicago, IL

Measuring Grizzly Bears with BIA

We have been involved in measuring the body fat of grizzly bears for 10 years. The Quantum II will be used for continued research and monitoring grizzly and black bear body condition and health. BFI will be an indicator of habitat quality/effectiveness and food availability for bears.



Kevin Frey
Montana Fish and Wildlife Parks, Bozeman, Montana

National Institute of Health (NIH) Funded, Large, Multi-Country Study

"The Department of Preventive Medicine and Epidemiology at Loyola University's Stritch School of Medicine is conducting a large/multi-country study funded by the National Institute of Health (NIH), investigating the relationship between physical activity and diet on cardiovascular disease and diabetes. The study is titled: "Modeling the Epidemiological Transition Study" or METS.  METS is headed up by Dr. Amy Luke and is being conducted in 5 countries: USA, Jamaica, South Africa, Ghana and Seychelles, each site has 500 participants. Data is collected at baseline and again after a two year follow up. Associations between body composition changes across the 5 sites and across the three year time period will be explored. Body composition, including fat free mass, fat mass and total body water is estimated at each site with RJL's bioelectrical impendence Quantum X unit."


Lara Dugas, PhD
Department of Preventive Medicine and Epidemiology
Stritch School of Medicine
Loyola University, Chicago

Norwegian Polar Institute Case Study

Among humans, too much body fat is considered unhealthy and most adults know that rich fatty foods are not good diet choices for them. Polar bears are exactly the opposite – they seek out rich fatty foods. Polar bear cubs drink milk with more fat in it than the thickest coffee cream available. When seals are abundant, bears eat only the fat and leave the meat for foxes and gulls. Polar bears are experts in fasting; they can live without food for more than half a year. They have the remarkable ability to deposit and store fat that can be burned off later when food is scarce or unavailable. For polar bears, fat is vital for survival and is especially vital for females when they reproduce. Female polar bears need to get fattened up in autumn to be able to give birth to cubs and produce milk, and also have enough energy to return to the sea ice to hunt and catch seals to ensure their cubs survive their first years. Fat is also a vital part of insulation for bears, particularly when swimming in cold water. A skinny bear will be cooled down much faster than a fat bear. Norwegian Polar Institute is currently using RJL BIA Analyzers to record impedance (bodycomposition) measurements – along with recording their weight and length – to calculate how much body fat bears have. We can look at factors such as climate (sea ice conditions), age, disease and other variables to assess how they affect the condition of the bears. Female bears experience additional stress to their bodies as part of giving birth and nurturing cubs. When we re test tagged bears over time, we can also statistically predict the chances that cubs are in good or bad condition and can survive until weaned from their mothers. In summary, fat is vital for polar bears; being able to quantify how much body fat each bear has is very important when studying their survival rates.


Jon Aars
Norwegian Polar Institute

Support and Quality

After an extensive MEDLINE and internet search of body composition analyzers manufactured within and outside of the United States, I was delighted to learn about a close to home company, RJL Systems. Their products are well referenced in the medical literature, especially with regard to the assessment of the obese or "normal weight" obese patient. Their Quantum IV bioelectrical impedance analysis device is compact and very easy and intuitive to use. Support and quality have been superb. We are very happy with our choice.


Gerald I. Cohen, MD, FACC
Director, Noninvasive Cardiology, Cardiac Rehabilitation, and
Medical Weight Loss Program, St. John Hospital and Medical Center
Clinical Professor of Medicine, Wayne State University Detroit, MI

Pregnancy Complications and Preeclampsia

We have incorporated BIA as part of our ongoing study of the pregnancy complication preeclampsia. Preeclampsia (new onset hypertension and proteinuria during pregnancy) is a significant complication of pregnancy, affecting approximately 4% of all pregnancies and is the cause of over 500,000 maternal and fetal deaths per year world-wide, 25% of all fetal growth restriction and 15% of preterm births. Pre-pregnancy obesity is the single most common significant risk factor contributing to preeclampsia, and increases the risk of preeclampsia over three-fold compared to lean women. Since 2009 we have incorporated BIA in the evaluation of all pregnant women enrolled in our ongoing study of preeclampsia in order to investigate differences in body fat and body composition. Our research staff uses RJL's Quantum IV Bioelectrical Body Composition Analyzer every day. Both our research staff and the pregnant women enrolled in our study appreciate the ease and reliability of this instrument, and it is proving to be a valuable tool in our study of this important complication of pregnancy.


Robert W. Powers, Ph.D.
Assistant Professor
Department of Obstetrics & Gynecology and Reproductive Biology
University of Pittsburgh, School of Medicine
Assistant Investigator Magee-Womens Research
Pittsburgh, PA 15213 USA

Fitness and Wellness

The RJL unit is used by our personal trainers, dietitian, and weight loss challenge staff as well as an incentive for new member specials. We really value the quality of information and ease of use of our RJL unit.


Kevin Hunt
Fitness & Wellness Coordinator – Personal Trainer
Christian Family Centre
1800 West US 223 Adrian, MI 49221